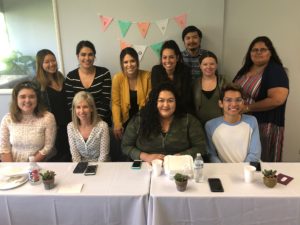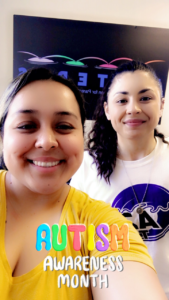 In STEPPS is always focused on providing the very best clinical care to our families, but the truth is that we can only provide the best clinical care if we have the support of an excellent administrative team. We are lucky to have that! Today we celebrated and showed our gratitude to the In STEPPS  dedicated administrative professionals that make our clinical work possible each and every day.
If I had to say one thing about our administrative professionals it is that they are resilient. They constantly adapt and cope with all kinds of stress in their daily work.  Insurances that don't pay or partially pay, a parent disappointed with a schedule change, an employee who quits unexpectedly; it can and often is all  part of a day's work.  Resiliency in this context means that together they are able to weather these storms and focus on the job at hand and the larger goals of our organization.
I think the graphic included here is a good example of how out team is resilient. For example, they worry about what they can control and what they cannot. They remain connected with each other and support each other when someone is stressed. They continue to innovate and become more efficient as a result of their curiosity, and each person feels confident both in their own skill set and in that they are making a difference.
Although each one of our administrative professionals is on their own a dedicated, committed, hard working asset for our organization, together, as a team, they move mountains. And help us, the clinicians, change lives. We cannot thank them enough for that.
THANK YOU TEAM!
Yvonne